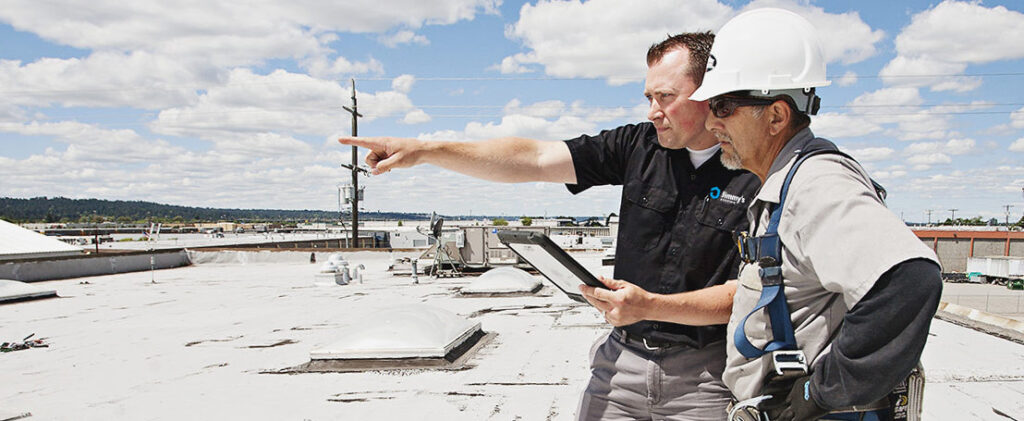 When your commercial property needs roofing repair or replacement services, call Colorado Roofing Company today. We provide the latest TPO commercial shingles, EPDM commercial shingles, and standing steam metal shingles for dependable protection.
Call for your free estimate today and ask us about our lifetime shingle warranty! We also back our work with a 5-year labor warranty on top of any manufacturer warranties.
Your Denver office building roof repair expert! Office building leaking? Need a new flat roof in Denver? Here at Colorado Roofing Company we have you covered all around. As a Denver residential expert we thought we'd try our hand in the Denver flat roof and Denver building roof market.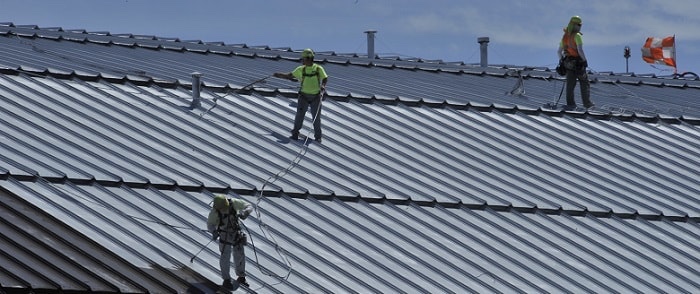 We Handle Roofing Projects For:
Apartments
Condos
Schools
Churches
Government buildings
Hotels and motels
Retirement complexes and more
Roof Coating
Benefits of Roof Coatings
Preserve and extend the life of your roof.
Along with preserving and extending the life of your roof, coatings can provide a highly reflective surface. This helps to reduce energy costs by lowering the surface temperature of the roof. Coating also provide a seamless application that conforms to irregular roof surfaces, as well as seals cracks and splits in the roof surface. Coatings can be applied to address a variety of roofing concerns. When choosing a coating, it is important to consider the location and current condition of the roof, as well as ponding water, chemical exposure, high heat and UV radiation.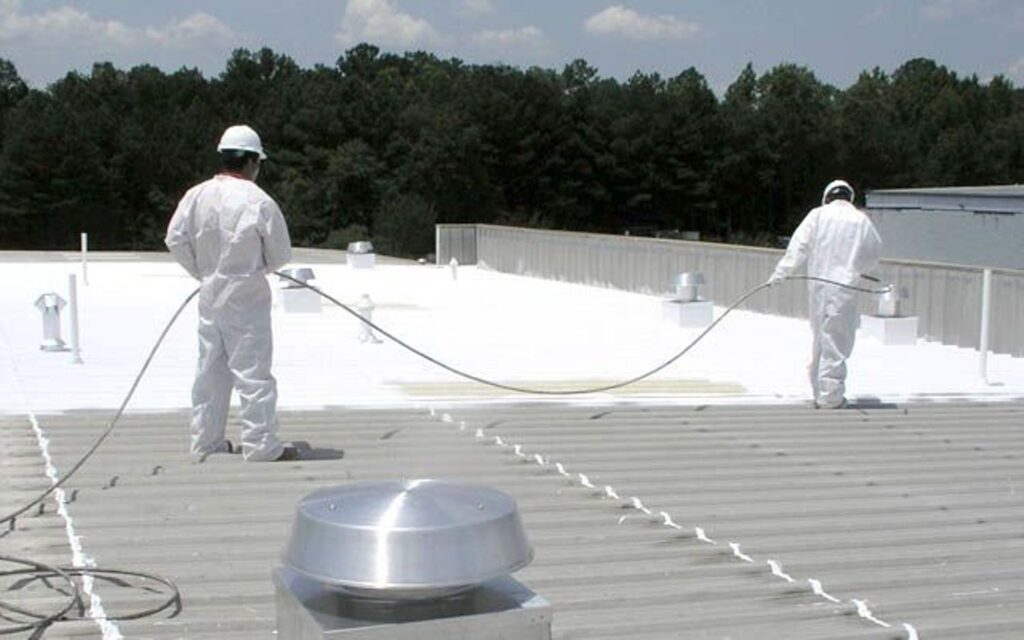 Types of Commercial Roof Coatings
Colorado Roofing Company Acrylic Roof Coating
Acrylic roof coatings cure to form a durable, continuous elastomeric membrane over the surface of your metal roof. Once applied, they form a seamless, watertight seal over the entire roof; including around vents, flashings and protrusions.

Other Roof Coatings
Aluminum coatings can be applied to bitumen based roofs and certain metal roof applications. Bitumen based roofs can be re-saturated and copolymer coatings can be applied to single ply and metal roofs.