CALL (303)329-6363
Proudly serving Aurora, Colorado homeowners and their roofing needs.
Colorado Roofing Company Open 7 days a Week

Are you searching for an Aurora roofing contractor near me or an Aurora roofing company by me? Well look no further, you've found the perfect company. Here at Colorado Roofing we feel we have combined our 25 years experience in the roofing industry to form a strong company in the roofing market. We offer the lowest prices because we go straight to the manufacturer to negotiate better pricing and buy in bulk. As an aurora roofing company performing aurora roof repairs on and off site we strive for the best customer service possible. From the second hail damages your aurora roof please feel free to give Colorado roofing company a call right away.
A Local Roofer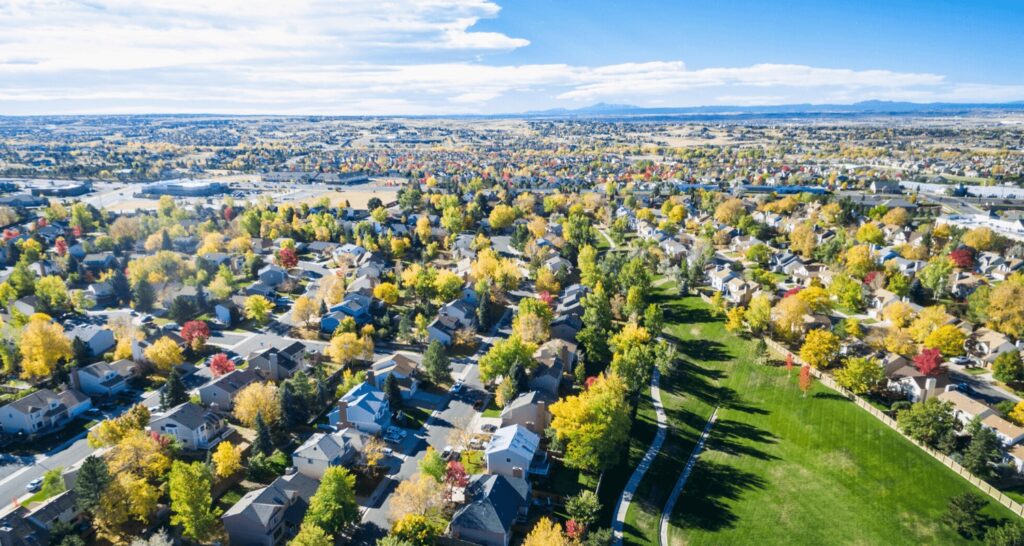 We hear good and bad things people have had to say about aurora roofing companies and aurora roofing contractors. Here at Colorado Roofing Company we make sure you are 100% satisfied from start to finish. It's not just about profit margins to us, it is about customer service.
If you even went into the background of some of our staff they are born and raised in Aurora, Colorado and are very familiar with the weather. Hail storms are a yearly occurrence especially being that Aurora is so far out east in Colorado.
CALL (303)329-6363 Aurora Roofing Customers
Should I Repair Or Replace My Roof?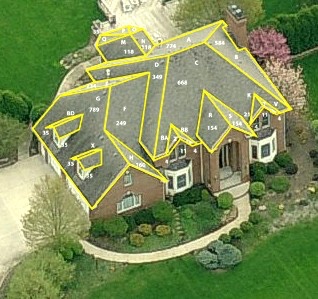 Roof Shingles Repair or Replace
If you have a shingle roof and it is currently damaged, you are probably wondering whether or not roof shingles repair or replacement is the best solution to your problem. In order to determine if roof repair or replacement is the service you need for your shingle roof, a roofer will inspect your roofing system to see how extensive the damage is. There will be times when only a few shingles are damaged, in which case those damaged shingles can be replaced with brand new shingles. If damage to your roof is minimal, then roof shingle repair will most likely be the service that you need. However, there are a couple of reasons that roof shingle replacement would be needed, which includes the following.
Age of Roof: The most common shingle in aurora roofing is asphalt shingles and those last either 20 or 25 years. If your asphalt shingle roof is damaged and it's past its lifespan, it's probably a good idea to get a roof replacement.
Severe Storm: Aurora Severe storms have the ability to rip off roofing, knock over trees onto roofing, and cause roof punctures. If these damages are serious enough, they can result in roof replacement service by a licensed aurora contractor in Colorado like Colorado Roofing Company.
Water Damage: If there are multiple roof leaks in your roof and the water gets past your roof shingles and into your attic and home, this can cause extensive damage. Roof water damage that is too severe will result in a roof replacement.
Improper Installation: Sometimes when a roof isn't properly installed, it can lead to a ton of damage to your roof, which might need to be replaced in order to fix the problem.
If an aurora roofing contractor inspects your roof and determines that any of these issues exist, then they will suggest a roof replacement over roof shingles repair service.
When Should Roof Shingles Be Replaced?
Typically, roof shingles should be replaced when they are past their lifespan. Many people ask, "How often should you replace your roof?" Depending on the shingle material will determine when the roof shingles should be replaced. If they are asphalt shingles, they will be replaced every 20 to 25 years. If you have composition shingles those can be replaced after 12 or 15 years. For people who have wood shingles, they can be replaced every 20 to 25 years. When it comes times to get your roof replaced, you will have the option of either tearing off the roof and adding new shingles or install new shingles over existing roofing. Another question that is asked a lot in regards to roof replacements is, "Is it OK to put new shingles over old?" It is okay to put new roof shingles over old shingles, but it might put more weight onto your roof, roofers can't replace the underlayment, they won't lay flush with the roof, they can affect your warranty, and if you have two or more layers of shingles on your roof, you won't be able to add more. Whether to tear off your roof or re-roof will be up to you and your roof.
How Do You Repair a Shingle Roof?
If there are cracks, dents, or blisters on your shingles, then you will want to invest in roof shingles repair. Something that people ask often is, "Will roof leak with one shingle missing?" and the answer is yes. Even with one shingle missing, your roofing system can still leak. In order to repair your roof, you will need to replace those damaged shingles and replace them with new ones all done by a licensed aurora roofer or aurora roofing company. First, you will need shingles that match your existing shingle roof. Then you will want to remove the nails and shingles from the roof. Next, you will add the new shingles and line them up so that they on the roof correctly. Once you have the shingles where you want them, you will nail them down, as well as add tar to those areas.
Replacing a worn roof can be a complete pain. Especially if insurance is not covering it. We have special programs set up for budget pricing on aurora roof replacement jobs.
Unfortunately, factors such as storm damage, low slope, ice damming, and mold or moss growth can significantly shorten the life of any asphalt roof. If your roof has any of the characteristics described in the "signs of worn roofing" sidebar, it's a good idea to replace the roof, just ask an Aurora roofer or aurora roofing contractor.
Aurora Colorado
How to fix my roof?
As one of the best and most affordably priced roofing companies in aurora we can complete your job at a price below many other local aurora roofing contractors or aurora roofing companies.